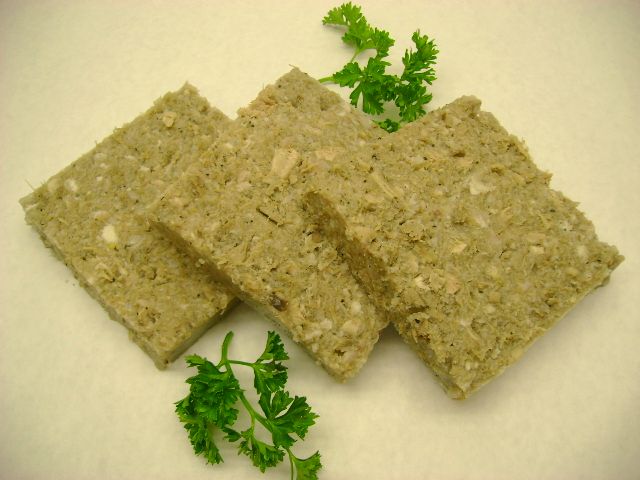 Sulzen – also known as Souse and very much like Head Cheese.  Made with pork, pork skins, and pork hearts with spiced vinegar added for a pickled flavor. Packages average about 1/2 lb.  $5.89/lb.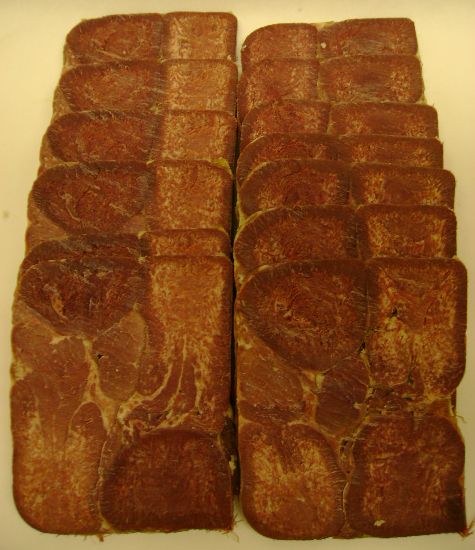 Smoked Tongue Loaf – barrel cured, smoked, and cooked beef tongues pressed into a loaf and then sliced for sandwiches or snacking.  Full of delicious rich flavor.  UNAVAILABLE AT THIS TIME
Pickled Tripe – beef tripe in spiced vinegar.  UNAVAILABLE AT THIS TIME
Pickled Heart  – beef heart in spiced vinegar. $5.79/lb.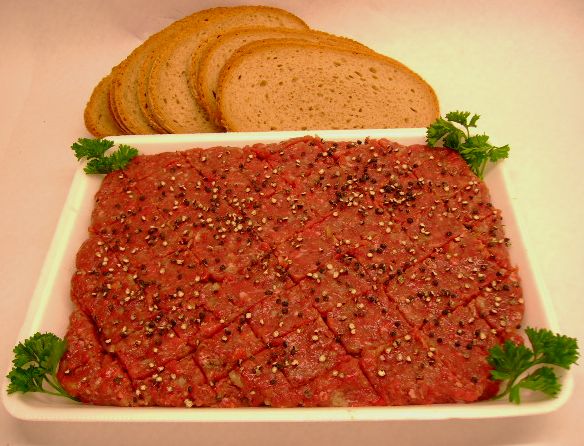 Tiger Meat (beef) – very lean ground round with onion and seasonings eaten raw on crackers or cocktail rye.  A holiday tradition and tailgating favorite. Why the name? Maybe because you are the tiger! Available in 1 pint or 1/2 pint containers.$9.79/lb.