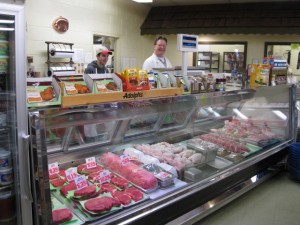 Kern's offers a full service meat case with fresh cut beef, pork, and poultry.  Fresh fish is available on a limited basis along with a larger variety of frozen seafood.  Kern's also handles the hard to find cuts of lamb and veal, however, availability varies so please call and order ahead of time.

Fresh frozen ducks, geese, turkeys, and capons are available year round.  For your Thanksgiving table, Kern's offers fresh "never frozen" turkeys that bring our customers back year after year for the best turkey they ever tasted.
Wondering how to season your meat to bring out the best flavor?
TRY RON'S DRY RUB!
Ron created this special blend of spices that enhances beef, pork, chicken or seafood. Just sprinkle on liberally and let stand for up to 20 minutes before cooking. Season burgers before grilling and not only will they taste great, the patties will stay together when being flipped.  Ron's Dry Rub is a perfect combination of all natural spices – no msg.  8 oz. pkg. – $1.99 
Ron's Dry Rub is great for brining your turkey. Place turkey in large bucket. Mix a package of Rub with 2 gallons cold water and pour over turkey making sure it is completely covered with water. Place in a refrigerated temperature area over night. Cook as usual the next day and Enjoy!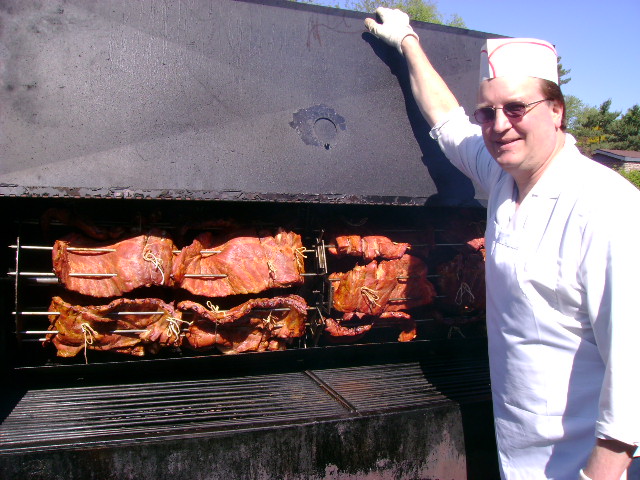 Ron grilling ribs