Kern's features a large variety of domestic and imported cheeses. From extra-sharp cheddar to mild pinconning, limburger to havarti,hot pepper jack to gouda, we are a cheese lover's delight.  Check out our selection of cheese spreads or cheese curds for a great snack with crackers and summer sausage.  Here's just a sampling of some of the varieties you'll find in our display cases.
Amish Country Old Fashioned Limburger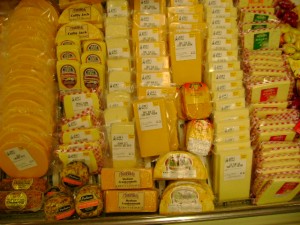 Little Sugar Valley Brand Limburger
Regular or Smoked Gouda
Jarlsberg
Many Varieties of Havarti
German Beer Kase
Le Gruyere Switzerland
2 Year Old Sharp White Cheddar
3 Year Old Extra Sharp Cheddar
6 Year Old Sharp Cheddar
Jim's Yellow Cheddar Curds
Jim's White Cheddar Curds
William's Old Fashioned Extra Sharp Pinconning
William's Old Fashioned Medium Pinconning
William's Old Fashioned Mild Pinconning
Original Pinconning Cheese Spread
Jalapeno Pepper Jack Cheese
Colby Longhorn
and many more!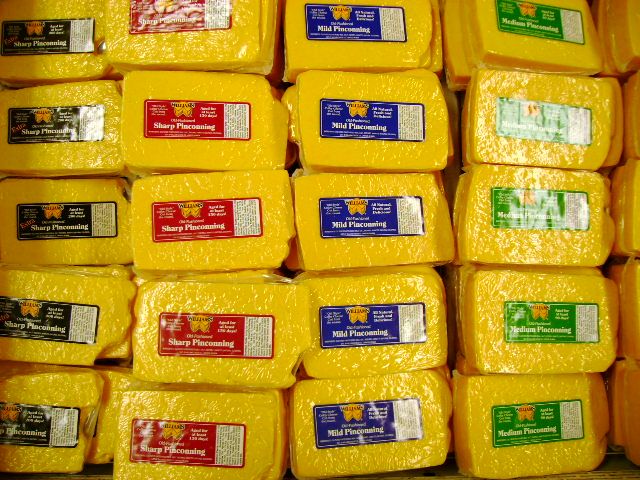 What is Pinconning Cheese?
Pinconning Cheese is named for Pinconning, Michigan where the method of aging colby style cheese was perfected.  Kern's carries mild, medium, sharp and extra sharp Pinconning Cheese.