Kern's has over 250 varieties of domestic and imported wines.  From the vineyards of beautiful Leelanau Peninsula, Michigan to ice wines from Germany we have just the right selection for a casual gathering or elegant dinner. A special wine is a delightful gift for your party host or included in a gift box. We are happy to assist you choosing your selection.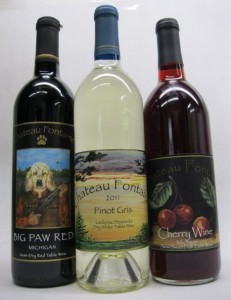 Chateau Fontaine Vineyards & Winery
Produced and Bottled in Lake Lelanau, MI
*Big Paw Red
*Cherry Wine
*Pinot Gris
*Pinot Noir
*Woodland Red
*Woodland White
*White Riesling
*Chardonnay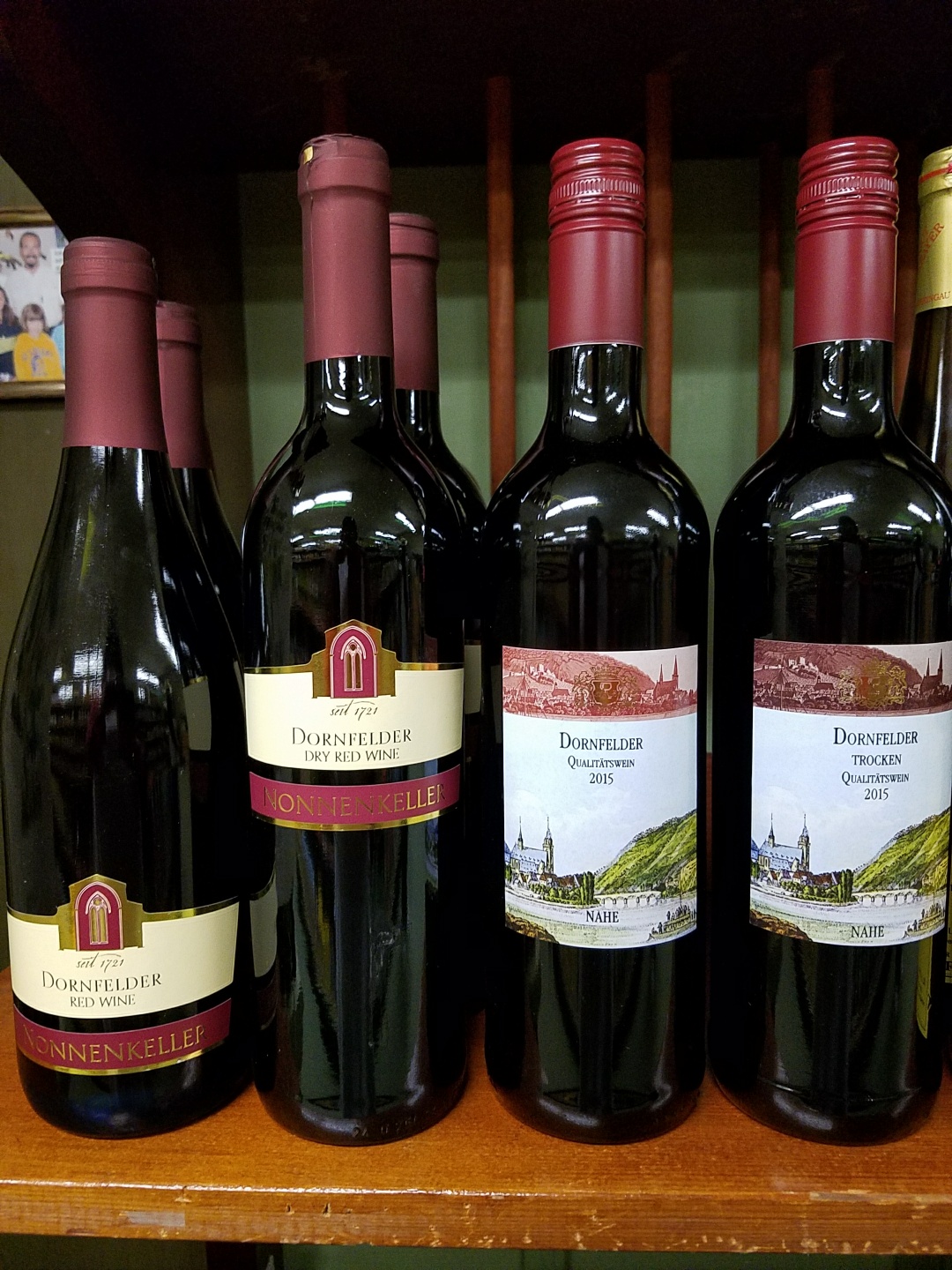 What is Riesling Wine?
Riesling is a white grape used in making sweet wine, although it can be used to create dry wines as well. The Riesling grape is believed to be indigenous to Germany and has been planted there since the 14th century. California Rieslings tend to be dry with a melony taste. German varieties are more tart and grapefruity. Other flavors include fruity and floral, or honey and musky. Reislings are best served cool.